Hey Micromax A89/Xolo A700 Users, I hope you guys have tried the XNinja Xposed Module that was released a week ago. Wasn't it awesome, if you have not tried it, dont worry! The next masterpiece is already here! It is the Quantum Radicle V0.9 Custom rom for Micromax A89.It is a ClockworkMod flashable zip as usual.It is expected to be the best custom rom for Micromax A89 till date.The screenshots of the rom, was released a week ago.We can clearly say the, it is "Awesome".Many features and interface from rom that are compiled from sources, are ported to this rom. For example, Quantum Radicle V0.9 uses the AOSP Android Jellybean Lockscreen.
The features of Quantum Radicle V0.9 are unique and surprising.No one will ever expect such features.In my opinion as a developer,the developer of Quantum Radicle V0.9 i.e Adhithya Rajagopal has done a great job.And not to forget about the performance of Quantum Radicle V0.9, many tweaks and engines for improving the benchmark and the gaming performance are added. Don't say that, all the Custom roms are tweaked and it is the same here. No!Its not. The tweaks in Quantum Radicle V0.9 is also unique and are not repeated ones as like other roms. So it can be seen that, in every aspect, Quantum Radicle V0.9 is completely unique.The developer Adhithya Rajagopal, has worked about 2 months + for Quantum Radicle V0.9.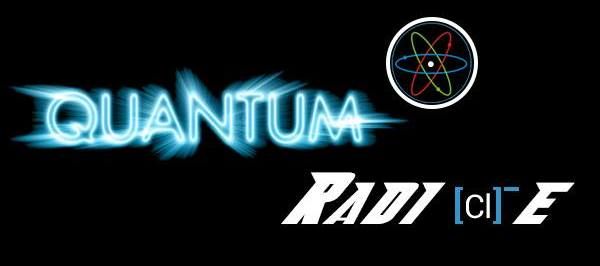 Now some may ask whether Quantum Radicle V0.9 uses a custom kernel or is it based on Android Jellybean. The answer is "No". Quantum Radicle V0.9 does not use any custom kernel but it uses a tweaked stock kernel for less heating issues.Quantum Radicle V0.9 is based on Android Icecream Sandwich 4.0.4 and not on Android Jellybean.We know that, all the roms are great in one or the other aspect. But not in all!They may contain bugs at some point.But I m happy to say that, Quantum Radicle V0.9 will not have any bugs.Even though if it does, the developer will release the patches as soon as possible.Note that, due to the lack of time, the developer is going to release only the Beta version of Quantum Radicle V0.9 and not the full version.
So without wasting anymore time, lets move to the unique features of Quantum Radicle V0.9.
Features of Quantum Radicle V0.9 :
Aroma Installer is added for easy installation of Quantum Radicle V0.9
The boot animation is of Google Nexus 4
Multiple Lockscreens such as Xperia Z,TouchWiz and AOSP Android Jellybean lockscreens are added out of which the user can choose anyone of them
Now Toggle icons be customized up to 23 Toggle icons, in the Status Bar
Real TouchWiz Toggles ported
Network Speed Indicator added
Brightness Slider added
Android JellyBean Clock on the Status Bar!
RealTime features like Status Bar Colour changer,adding transparency to Status Bar and changing the transparency level of the Notification Bar
Media Applications of Xperia 2013 Smartphones are added
Camera Application is now, Xperia Smartphone Style themed
The Dialer is now, themed to Ubuntu Orange
Applications like MiFile Explorer and Walkman Music Player, are added
OTA Updater added for easy updates
Android JellyBean Plat Logo added
Apex Launcher is the default launcher used
OG Battery Mod added
Common Init.d tweaks added for performance
All the Ads in applications are completely blocked  now
Beats Audio added
ViperFX Modules are added
The font used is Rosemary Font
Service.jar is patched
Tweaked minfree and ADJ Level now
USB can be mounted by touching the Android Symbol
HTC Sense 5 applications added
The rom is themed in the Xperia-Android JellyBean manner
Pure Graphics!
Build.Prop tweaks added
The rom is pre-rooted
All the preinstalled applications have the latest updates
Inverted Google Play Android Market
Navigation Bar Toggles added
CrossBreeder Tweaks are added
The Bootanimation can be switched ON/OFF using a toggle icon
Dual Pane mode Toggle now!
The Status Bar is Android JellyBean themed!
Now the user can add the text in the lockscreen that he wishes to! Customizable Lockscreen text!
Entropy generator added
On every boot, Zipalign option in toggle icon is present, to optimize the memory consumption
Optimize RAM on boot, toggle icon added
The smoothness is now, increased even more than before!
To increase the Internet browsing and download speed, the tweaks are added
SQlite optimizations are added
Gaming mode for high gaming performance
RAM Booster is now added
Mount System as R/W and R/O
SWAP SD and Internal storage toggle icon are added
Display Density Toggle icon is now added
Device name can be changed now
A toggle is added for AdBlock!
Advanced power options are added
CRT Animations are added for visual effects
The speed of Window Animations can be contolled now by the user
Fancy Input Animations are added
Fancy Rotation animations are added
Developer info added
The "About Phone" menu is now, more advanced
SuperCharged tweaks are added
BusyBox is added
Now the heating issues are solved!
Governor Configs added
All Bloat applications are removed
The rom is completely deodexed and is zipaligned
All drawables are well optimized
Battery tweaks are added
Hardware Acceleration tweaks are added
Init Zygote Threshold reduced for ultra fast reboots
KickAss Kernerlizer is added of increased performance
New Tools are added
30 Step Volume Mod is added
Quantum Officail Themer application is added
The audio clarity is increased to the maximum extent!
All Applications support transparency
Instructions to Install Quantum Radicle V0.9 :
Download and place the rom in the root of the SD-card i.e sdcard\
Power of your phone and reboot into ClockworkMod recovery.
Do the following things :
Wipe data/factory reset
Wipe Cache
Advanced-Wipe Battery Stats
Advanced-Wipe Dalvik Cache
Mounts and storage-Format System
After doing the following things,select "Install zip from SD-card"
From the list of options,select "Choose zip from SD-card".
Now all the files and folders that are present in your SD-card will be displayed as a list.Use the Volume Up and down buttons to navigate.Select the downloaded Quantum Radicle V0.9 Custom Rom flashable zip.
Soon the flashing process will begin.The Aroma installer will be displayed.Follow the onscreen instructions and flash the rom.
After the flashing,select "Reboot" from the main menu.
Thats it guys ! You have successfully installed Quantum Radicle V0.9 on your Micromax A89 Ninja/Xolo A700.
Downloads :
Note : Your Micromax A89 Ninja/Xolo A700 must already be rooted and should be flashed with ClockworkMod/TWRP recovery for installing Quantum Radicle V0.9.
And please support the developer by giving him some valuable feedback. Just leave them in the comment section below. If you have found any bug,report them below. If you have got any doubts,leave them below.Here is the link to the XDA thread.
Screenshots :